At this stage, there is a more stable growth, especially on the emotional level. Children find calmness and their physical development is more spaced out, which makes them feel confident in moving. Here, freedom is once again a key factor. Role-playing, imagination, group orientation and laughter fill our rooms.
Our teachers and guides advise and promote critical research, understanding, and integration of the new knowledge. Answers to what, how, why and when are typical of this stage. Children expand their areas of ​​interest tothe Universe, Science, Historyand Technology. Therefore,our resources, materials and environment are designed to channel imagination, curiosity and awe for the creative and innovative capacity of the human spirit.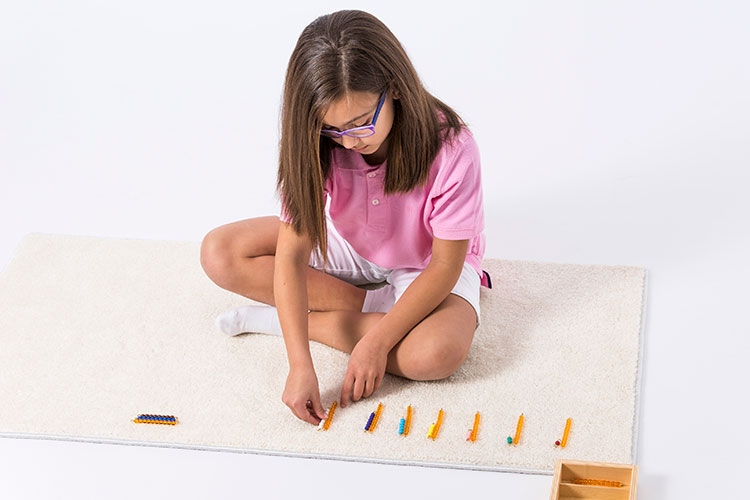 We work with large areas, such as:
Science Area: Astronomy, Meteorology, Chemistry, Physics, Geology, Geography, Biology, Botany, Zoology.
Social Sciences Area: History, Culture, Traditions.
Language Area: Languages, Reading, Writing, Literature, Poetry, Philosophy, Music.
Mathematics and Geometry Area: Drawing, History of Numbers, Systems, Geometry.
Reading Corner: Literature, Poetry, Essays, Novels, Biographies.
Experiments Room: Personally check experiments and theories.
Music Area: Musical Language, Rhythm, Etc.
Through continuous observation, the guide assesses the achievements and lessons learned, since we see this as an individual and gradual process. We also promote self-assessment and peer-assessment as part of the learning process.