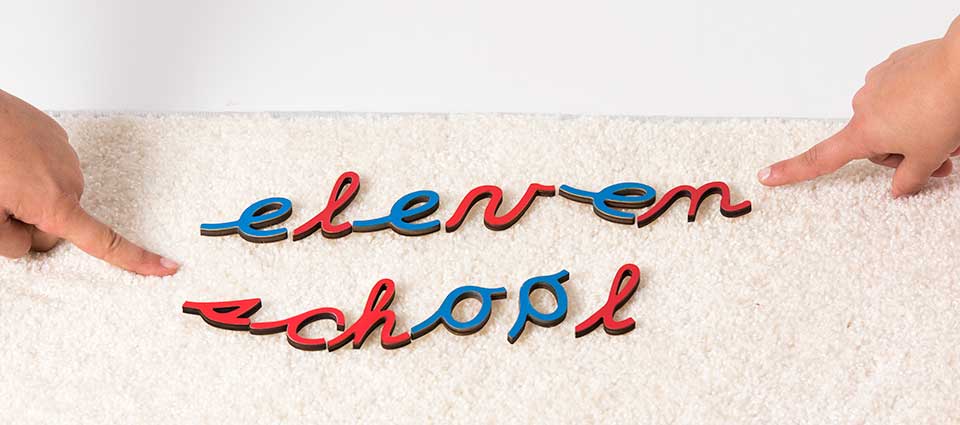 Eleven School was born with a clear objective: children are the core, the active and responsible actors in their learning. In order to achieve this, we were inspired by the Montessori method and its environment conceived and designed to guide children. This is an environment with plentiful materials, where guides accompany the children so they can enjoy all the necessary experiences for their development.
We take our proposal one step further, adding music, languages ​​and crafts (carpentry, agriculture, arts, etc.) to their daily lives. We believe this to be essential to haveself-sufficient, balanced children. Eleven School will provide children with everything they need to go on with their further educational and personal development.
At Eleven School, we harmoniously balance the interests and realisation expectations of each and every one of our members. We are assertive, adaptive, reflective, creative, innovative, entrepreneurial people, capable of establishing relationships based on affection and mutual understanding, with a common interest: the children.